Our Industrial Electrical Projects team has qualified electrical specialists and project managers on-hand to help you meet your electrical engineering needs.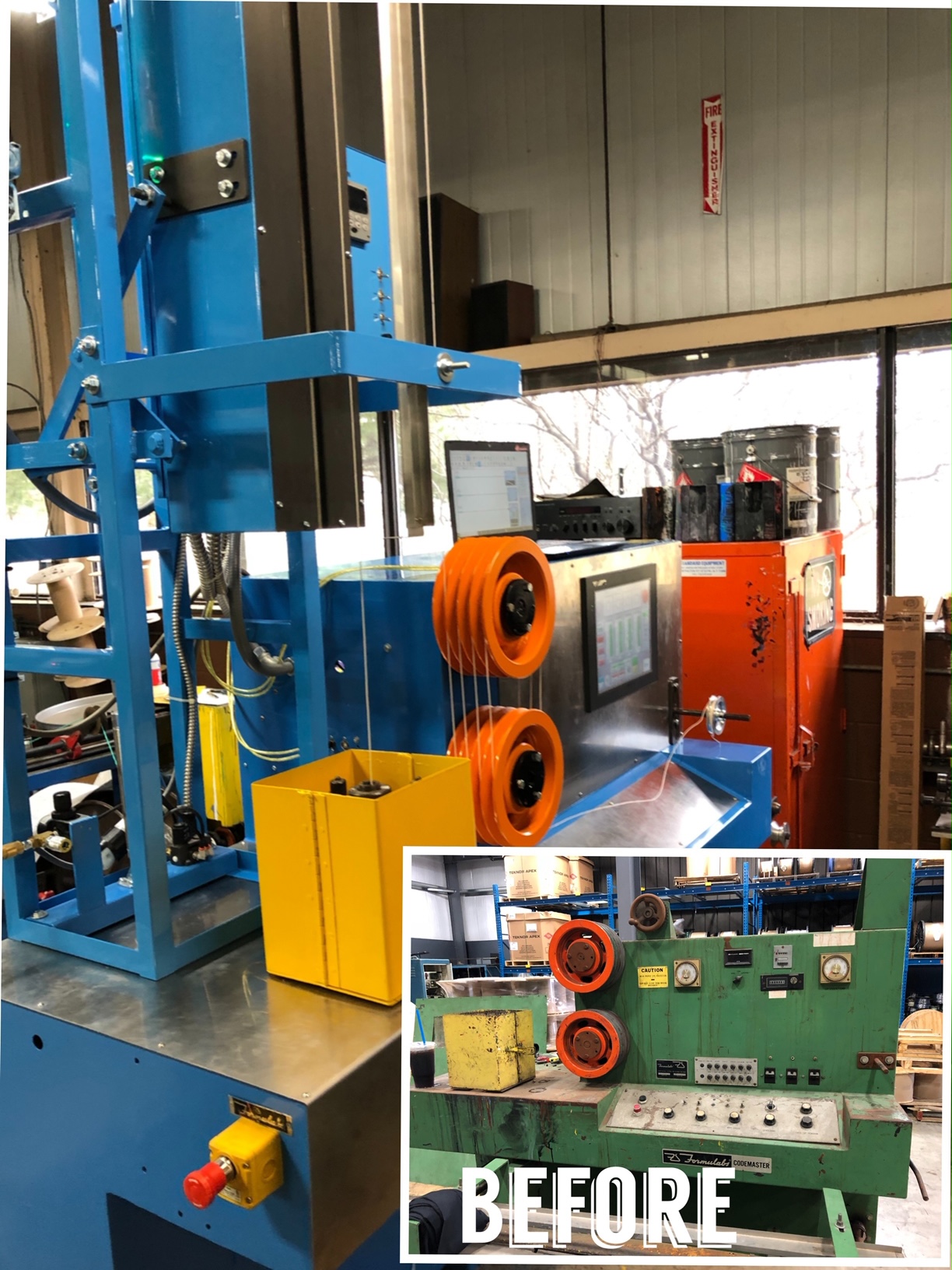 Machines are the driving force of most manufacturing operations. Without high-quality machines performing at maximum efficiency, it is impossible to meet production schedules.
D. Anchor offers comprehensive machine repair, rebuilding and refurbishment services that offer a more cost-effective alternative to buying new equipment.
Our machine repair services include everything from updating electronic controls to tearing down and rebuilding a machine from the ground up.
Our facility can accommodate major rebuilding and refurbishment tasks with both speed and efficiency.
commerical & industrial Plants
We are certified to read electrical schematics, prints and wiring diagrams. With proven troubleshooting skills for variable frequency drives, PLC and Relay logic control systems
Our electricians install, maintain, test, troubleshoot and repair industrial electrical equipment and associated electrical and electronic controls.
We are responsible for building and installing, troubleshooting, repairing and maintaining 3 Phase Electrical Services and Motor Control Centers. VFD s and Soft Starters, Manual, Automated and PLC Control Systems associated with concrete and asphalt plants.
The future of PLC in industrial automation. Automation is a set of technologies that uses control systems and devices, such as computer software, programs, touchscreens, and many other modern technologies allowing automatic operations without the need for human operators. Automation eliminates the possibility of human error, reduces costs, saves time, and achieves higher performance.
The PLC continuously monitors and receives information from input devices or sensors, processes the information, and triggers the connected output devices, to complete the task in the industrial process or machinery.
D. Anchor Electric, has experience implementing industrial automation solutions utilizing Programmable Logic Controllers (PLCs). We develop new PLC systems from the ground up and also troubleshoot, update, and add to pre-existing PLC systems.
Most of the industries including automation are using PLCs and install control systems to reduce the manual labor and improve the precision and efficiency.
CONTACT US TODAY TO LEARN MORE…